Beef and Chorizo Parrillada Tacos
Beef and Chorizo Parrillada Tacos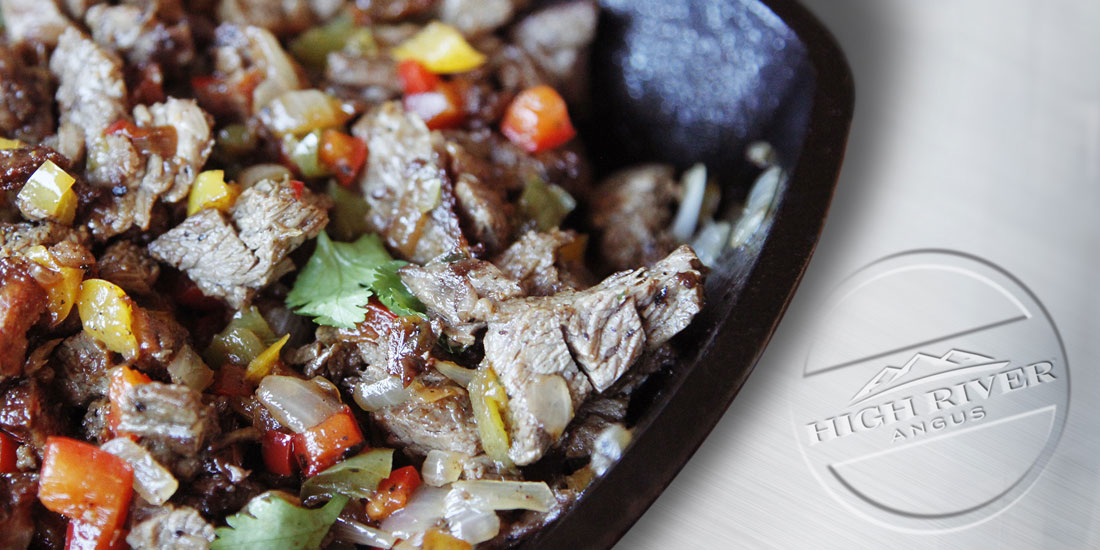 There's no time like the present to get together with friends and family. And today we give you a good excuse to host you next get together. This recipe is easy, fast and full of flavor. Besides, who says no to a tasty taco? This Parrillada is made with High River Angus® skirt steak, marinated in beer and seasoned with spices and vegetables, including the spicy flavor of our Smoky Ridge™ Chorizo.
Serves 8 (3 taco) servings
Prep Time 1 hour
Cook Time 25 minutes
Recipe Courtesy of MamaLatinaTips.com
Ingredients
1 lb. High River Angus® Skirt Steak
1 12oz. Mexican beer
1 tsp. salt
1 Smoky Ridge™ Frankamente Original Chorizo sausage link
1 medium white onion
1 ½ bell peppers
1 tbsp. olive or canola oil
1 tsp. Garlic powder
Black pepper to taste
1 bag of 24 taco-style tortillas
Salsa of your choice
10 small limes (optional)
Directions
In a medium bowl, place the steak with the beer and a tbsp. of salt. Cover and place in the refrigerator to marinate for 1 hour.
Peel the chorizo and cut into small pieces. Set aside.
Dice the onion and the bell pepper
On a large skillet heat the oil and sauté the onion until translucent, about 2 minutes. Add the bell pepper and cook for 5 minutes or until soft. Stir occasionally.
Heat the BBQ or a cast iron grill pan over the stove. Cook chopped chorizo for about 5 minutes or until done.
Grill the steaks, one at the time. It should take about 2 minutes per side, depending on the thickness. Slice the stakes into thin strips.
Add the chorizo to the steak strips. Add the veggies. Add garlic salt and pepper to taste. Cook for two more minutes.
Salt to taste.
Prepare the tacos adding your favorite salsa and lime juice, if desired.
Difficulty: Intermediate
Occasion: Everyday, Entertaining