Fennel Crusted Bottom Sirloin Beef Tri-Tip Roast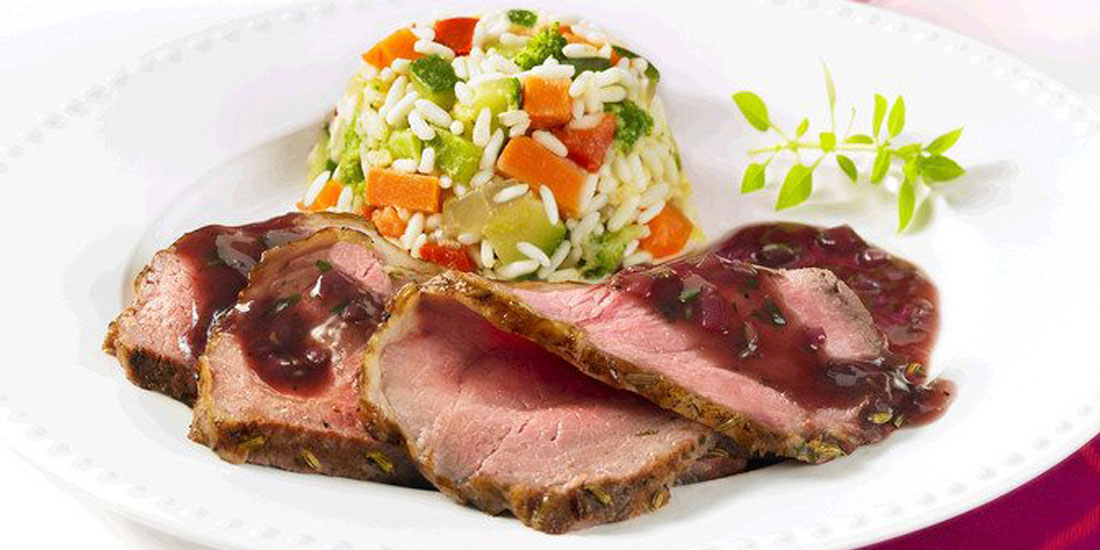 Roast beef that's ready in just about 30 minutes – WOW! This small lean beef roast is BIG on flavour and just the right size for smaller families. Season with a quick rub and cook to medium doneness at most. To serve, carve across the grain into thin slices, like a Flank Steak. Be sure to allow the beef to rest before carving.
Serves 8
Prep Time 5 minutes
Cook Time 35 minutes
Recipe Courtesy of Canada Beef
Ingredients
¼ cup (50 mL) minced fresh parsley
1 tbsp (15 mL) crushed caraway seeds
1 tbsp (15 mL) olive oil
Kosher salt and coarsely ground pepper
1 ½ lb (750 g) Beef Bottom Sirloin Tri-tip Oven Roast
Directions
Combine parsley, caraway and olive oil. Season beef all over with salt and pepper. Rub all over with parsley mixture. Place on rack in shallow roasting pan. Insert oven-safe meat thermometer sideways into centre of roast. Oven-sear in preheated 450°F (230°C) oven for 10 minutes.
Reduce heat to 275°F (140°C); cook uncovered until thermometer reads 145°F (63°C) for medium-rare doneness, about 20 to 25 minutes.
Cover with foil and let stand for at least 15 minutes before carving across the grain into thin slices.
Difficulty: Easy
Occasion: Everyday