Wine-Marinated Grilled Flank Steak
Wine-Marinated Grilled Flank Steak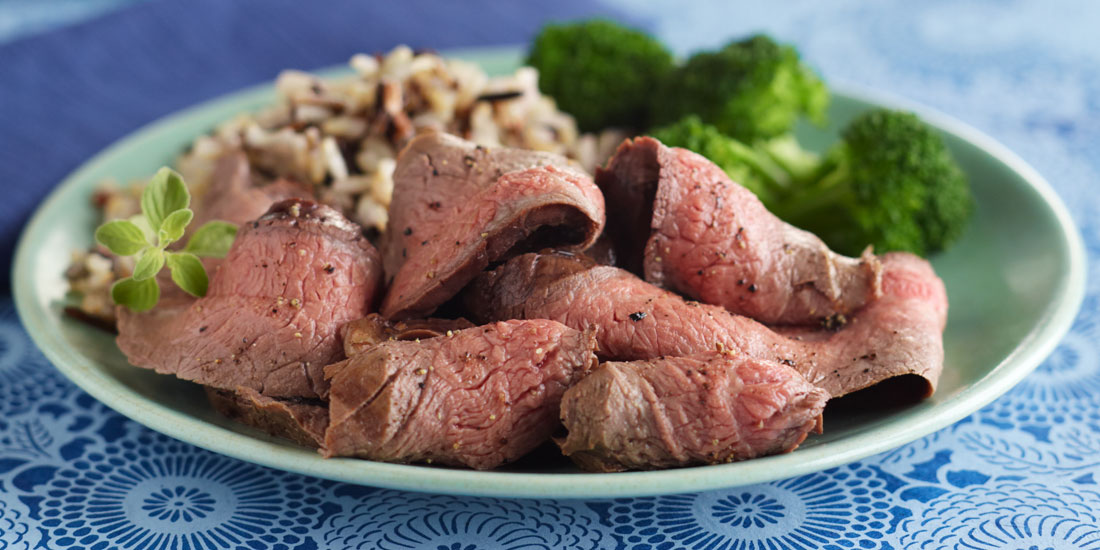 Sliced thin, tender, and packed full of flavor, this red wine marinated flank steak is perfect for when you want to take things to the next level.
Serves 6-8
Prep Time 6 hours or overnight (Marinade)
Cook Time 30-35 minutes
Recipe Courtesy of The Beef Checkoff
Ingredients
1 High River Angus® Flank Steak (about 1-1/2 to 2 pounds)
Salt and pepper
Marinade
1/3 cup dry red wine
1/4 cup chopped onion
2 tablespoons brown sugar
2 tablespoons reduced sodium or regular soy sauce
1 tablespoon fresh lime juice
1 tablespoon vegetable oil
1-1/2 teaspoons minced garlic
Directions
Combine marinade ingredients in small bowl. Place your High River Angus steak and marinade in food-safe plastic bag; turn to coat. Close bag securely and marinate in refrigerator 6 hours or as long as overnight, turning occasionally.
Remove steak from marinade; discard marinade. Place steak on grid over medium, ash-covered coals. Grill, covered, 11 to 16 minutes (over medium heat on preheated gas grill, 16 to 21 minutes) for medium rare (145°F) to medium (160°F) doneness, turning occasionally.
Carve steak across the grain into thin slices. Season with salt and pepper, as desired.
Difficulty: Intermediate
Occasion: Everyday, Entertaining, Romantic